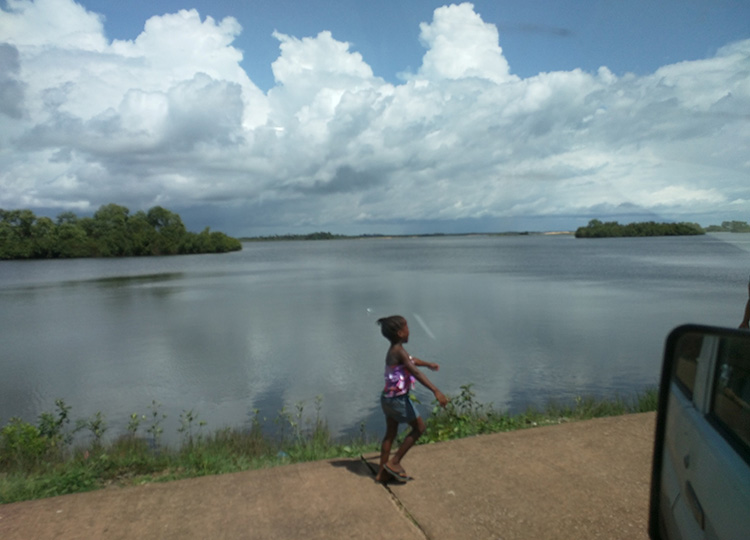 Setuka is a mission driven boutique advisory firm that works with responsible enterprises and investors to forge enduring partnerships that involve the movement of catalytic capital (debt, equity, grants) and capacity from overseas providers to deserving social enterprises. The firm brings a unique combination of policy, private sector, non-profit sector and investor perspectives developed over almost 20 years of experience in Strategy Consulting, Investment Banking, Transaction support and Advocacy both in the mainstream / commercial and development finance space.
Setuka's work spans across Impact Investment funds, multilateral agencies, DFIs, Foundations, Family Office sat one end and seed to mid-stage social enterprises in emerging and frontier markets at other end.
As part of its mission the firm (a) Guides emerging market focused investors, fund managers and entrepreneurs in building enduring partnerships (b) Drives fundamental change in the construct, delivery and evaluation of aid and development programs by embedding practical insights from on-ground experience and networks in emerging markets.Appropriate leverage and blending of public and private capital for economic transformation in emerging and fragile countries lies at the core of its work.
With social enterprises in emerging and frontier markets, the firm's work involves representing them to investors globally for their debt, equity and grant needs tightly aligned to investors' thesis and priorities. As part of this, we have closed multiple cross-border investment transactions from Development Finance Institutions (DFI) to enterprises in various sectors. With a base in Washington DC and New Delhi, while the firm started its work with primarily Indian enterprises, over the years it has been able to expand its work across West, East and North Africa, other parts of South Asia and Southeast Asia.
With Impact Investment Funds based in India, USA and Europe the firm has supported strategy development, sourcing, evaluation and post investment value maximization advisory for their investment portfolio of SME social enterprises, across impact sectors, including agribusiness, healthcare, financial services, education, renewables and logistics. The firm has also supported conversations with Limited Partners on behalf of Impact Investing Funds as part of which it has had the opportunity to develop and refine the investment thesis of these funds. Details can be found in following pages and here.
With DFIs, Foundations and multilateral agencies including IFC, World Bank, Asian Development Bank and FAO Setuka conceptualizes, plans and executes Technical Assistance and investment projects in several countries across Africa, Central Asia, Eastern Europe and South Asia. This often involves not only the design but also a close assessment and evaluation of the impact of SME / social enterprise development initiatives in conjunction with and / or facilitated by policy reform. Details can be found in following pages and here.
We pride ourselves in delivering customized, bespoke services accompanied with hands-on support that delivers proven commercial and social impact upside in conjunction with tightly controlled timelines.
Setuka was founded by Aman Khanna with the core intent to bridge the capital and capacity divide between the "developed" and "developing" world. The firm has offices in Delhi and Washington DC. Before setting up Setuka, Aman was an Associate Director in the Transactions Advisory practice of Ernst & Young (EY) based in New Delhi, India. At EY, Aman advised several SMEs on equity fundraising, growth strategy and operations improvement. He also led multiple Commercial Due Diligence exercises on SMEs as part of their evaluation for investment by both mainstream and socially conscious investors. Prior to EY, Aman has worked with Andersen Consulting, KPMG Consulting, Infosys Consulting, Everest Consulting and Hyundai Motors in India.